Escrito por Francisco I. Leyva en Documentales el día 12 de septiembre del 2011 3 comentarios
Starmedia creó la siguiente infografía de la historia de la piratería de software. Entre algunos de los datos interesantes que contiene están que las 3 empresas más pirateadas de la historia son Adobe, Microsoft y Nero, el software más pirateado es Adobe Photoshop, el 82% de las computadoras en China contiene software pirateado, y además cómo es que la piratería es beneficiosa para empresas como Adobe y Microsoft.
Me quedo con la frase dicha por Bill Gates en 1998:
As long as they are going to steal it, we want them to steal ours.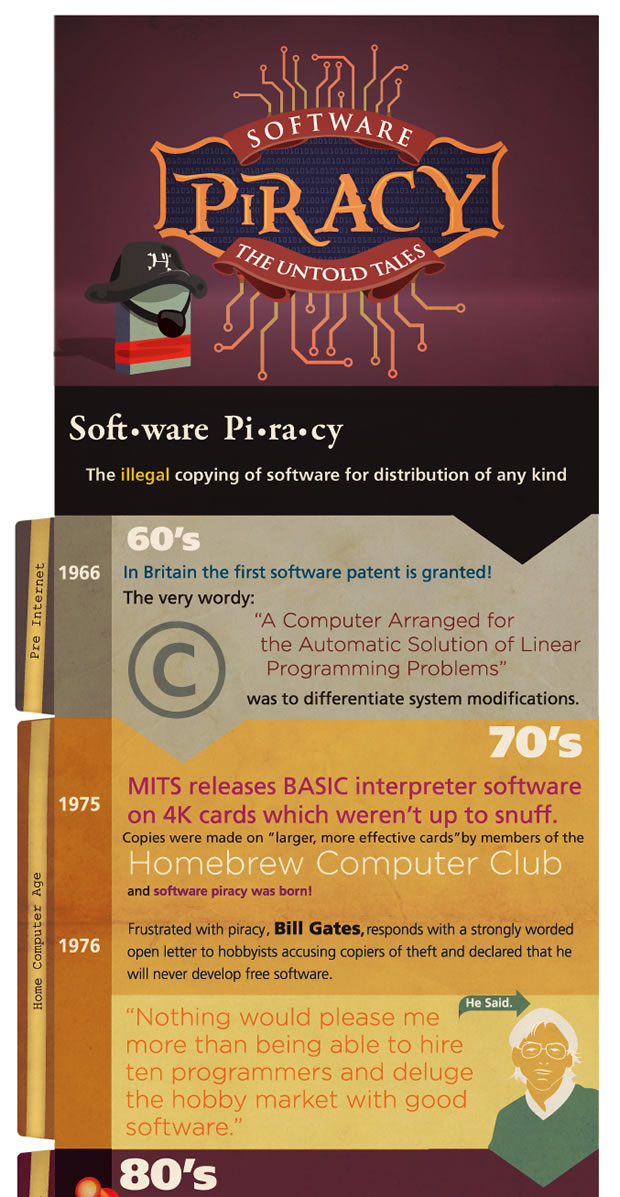 Para ver la infografía completa deben entrar al post haciendo clic en el título del mismo.